Despite the fact that 2020 is not conducive for organising cultural events, the Antonina Campi International Vocal Competition is not slowing down, presenting the sixth edition of its events Download the movie veteran.
We invite young soloists to Antonina Campi Opera Masterclass 2020, the third vocal workshop to be held in Lublin between 7 and 12 September 2020 Untouchable.
The classes will be conducted by: Mariusz Kwiecień (baritone), one of the most titled and appreciated Polish singers and a true star in the international opera world, the renowned Katarzyna Trylnik (soprano), and Ewa Vesin (soprano), the artistic director of the Antonina Campi projects 비공개 유튜브 영상 다운로드. They will be accompanied by eminent pianists and couches: Justyna Skoczek, Tomasz Pawłowski and Marcin Kozieł.
The audience is cordially invited to the gala concert in the CSK Opera Hall, which will start on 12 September (Saturday) at 18.00 Download the swf player. Admission is free!
Be there with us.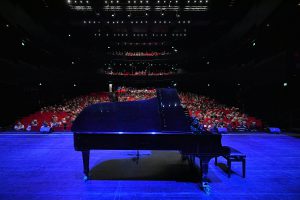 Przed koncertem galowym Antonina Campi Opera Masterclass 2019, fot 클립아트. Przemysław Gąbka