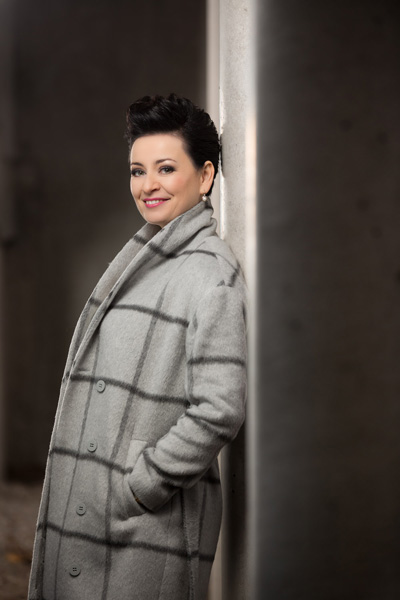 Ewa Vesin
Artistic Director
Artistic Director of the International Antonina Campi Vocal Competition. Born in Lublin, Ewa Vesin is a talented singer and teacher. She started her musical education and artistic career in her native city. As an academic teacher at the Karol Lipiński Music Academy in Wrocław and a member of the Polish Association of Teachers of Singing, she has been involved in teaching and preparing the most gifted young people to become opera singers Download Unicorn Gundam. She mastered her vocal technique and educational competence also at Yale University, USA, with Professor Doris Yarick-Cross and Timothy Shaindlin who recommended her to the Met Opera in New York.
Ewa Vesin studied singing at the Academy of Music in Kraków and in Wrocław. She completed post-graduate studies in management at the Faculty of Management, University of Warsaw. She is a winner of the Special Prize and the scholarship of the Minister of Culture and National Heritage (2007). She was honoured with the Bronze Merit to Culture – Gloria Artis Medal (2010) 꼬부랑 할머니 다운로드.
Her passionate performances are acknowledged both in the opera, and in symphonic music. She has often created main roles, e.g. in: Halka by S. Moniuszko, Die tote Stadt by E. Korngold, Otello by G. Verdi, Magic Flute and The Clemency of Titus by W.A. Mozart, Carmen by G. Bizet, Die Fledermaus (The Bat) by J. Strauss, The Tales of Hoffmann by J. Offenbach, Don Carlos and Il trovatore by G Prezi Hangul. Verdi, Tosca by G. Puccini, Die Walküre (The Valkyrie) and Tannhäuser by R. Wagner. She has toured around Germany, Austria and Switzerland. She sang for the Duke and Duchess of Luxembourg at the Opera Festival, presenting the title role of Carmen by George Bizet. In 2005, she was invited by Wolfgang Wagner, grandson of the famous Richard, to take part in auditions in Bayreuther Festspielhaus.
Ewa Vesin is also an eager performer of symphonic and oratorio music. Her repertoire comprises e.g.: Symphony No Civilization5 ige. 3 – H.M. Górecki, Symphony No. 2 – G. Mahler, Symphony No. 8 – G. Mahler, Messa da Requiem – G. Verdi, Stabat Mater – K. Szymanowski, Symphony No. 9 – L. van Beethoven, Credo – K. Penderecki, Symphony No. 8 – K. Penderecki. She has taken part in numerous festivals, e.g. Viva il Canto, Wratislavia Cantans, International Wagner Festival, Musica Polonica Nova, Brno International Music Festival, Singing Europe Wrocław, International Ludwig van Beethoven Festival, Leo Festival Download the Google Now Launcher.
She collaborates with the Grand Theatre – National Opera (TWON) in Warsaw, Beethoven Academy Orchestra, Grand Theatre in Łódź, Kraków Opera, Silesian Opera, Podlasie Opera, Polish National Radio Symphony Orchestra (NOSPR) in Katowice, Polish Radio Symphony Orchestra in Warsaw, Sinfonia Iuventus, Leopoldinum Chamber Orchestra and Symphony Orchestra of the National Forum of Music in Wrocław, National Philharmonic Orchestra in Warsaw, and the National Philharmonic Orchestra in Beijing, with which she performed in Krzysztof Penderecki's Symphony No. 8, conducted by Maestro Penderecki himself. In 2013, on the occasion of the 80th Birthday Anniversary of Krzysztof Penderecki, she performed in Penderecki's Credo with Sinfonia Varsovia under the baton of Valery Gergiev at the Grand Theatre – National Opera in Warsaw. Between 2003 and 2012, she was a soloist of the Wrocław Opera, and between 2013 and 2014 of the Grand Theatre in Łódź. She has collaborated with world-famous conductors: Krzysztof Penderecki, Jacek Kaspszyk, Valery Gergiev, Alexander Liebreich, Paul McCreesh, Jose Maria Florencio, Ernst Kovacic, Benjamin Shwartz, Tadeusz Strugała, Łukasz Borowicz, Michał Klauza, Tadeusz Kozłowski, Tadeusz Serafin ,Benjamin Bayl, Finnegan Downie Dear and directors: Hans Peter-Lehman, Waldemar Zawodziński, Roberto Skolmowski, Marek Weiss, Laco Adamik, Michał Znaniecki, Tadeusz Bradecki, Andrzej Bubień, Ivo van Hove and Mariusz Treliński 크롬 68버전.
In the coming season, Vesin will sing the title parts in the premieres of two Puccini's masterpieces: Turandot at the Podlasie Opera and Tosca at the Grand Theatre – National Opera in Warsaw. She will also perform Marietta in Die tote Stadt by E. Korngold at TWON in Warsaw and Renata in S. Prokofiev's The Fiery Angel at the Opera di Roma. In the 2019/2020 season, she will once again sing Renata at the Opera Nacional de Chile and at TWON in Warsaw, and in 2020/21 – at the National Opera in Oslo Download Youtuber's Life.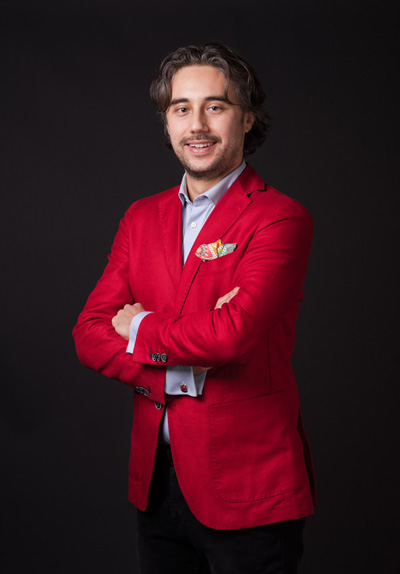 Mateusz Wiśniewski
Competition Director
Born in Legnica, Mateusz Wiśniewski is a gifted manager, linguist and journalist, holder of a PhD title in linguistics and a graduate of three faculties: management – business administration (Wrocław University of Economics), Slavic studies, and journalism and social communication (Wrocław University). He also studied in Czech Republic and Turkey. He lectures at the University of Wrocław (Institute of Slavic Studies and Institute of Journalism and Social Communication). He is an author of scientific and popular articles, and translator of opera libretti. He has been working in culture industry for many years, collaborating with some important institutions and festivals (e.g 패션오브 크라이스트. Wrocław Opera, Bach Festival in Świdnica, Music Academy in Wrocław, Teatr Studio in Warsaw, Festival of Three Cultures in Kępno, a city in Greater Poland, and the Centre of the Meeting of Cultures in Lublin). He is an initiator, co-founder and President of the Richard Strauss Society Poland, which carries out cultural and educational projects on a national and international scale. He is one of the initiators and Director General of the Antonina Campi International Vocal Competition.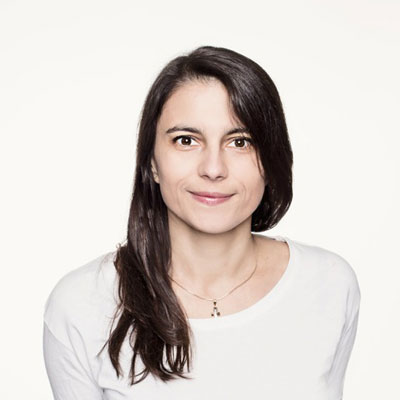 Monika Rokicka
Coordinator
Coordinator of the 1st International Antonina Campi Vocal Competition, manager of culture, music critic and translator Download fx3. Born in Lublin, but associated with Krakow for many years, where she graduated from the Academy of Music (piano) and the Jagiellonian University (English Studies). Coorganiser of many cultural events in the Krakow and Lublin regions; at present she is responsible for the most important artistic projects at the Centre for Meeting of Cultures in Lublin, e.g. the Opera Concert with Aleksandra Kurzak and Roberto Alagna or planned music festivals and competitions. She cooperated with ECM Records (Munich), National Audiovisual Institute, Grand Theatre-National Opera, MALTA Foundation, the Henryk Wieniawski Music Association in Poznan or PWM Edition Great barn mp3. Her texts and photographs have appeared in dwutygodnik.com and biweekly.pl, Ruch Muzyczy, and in other music portals and magazines. She speaks fluent English and French.